COLORJET METRO
Supports upto 8 colors and 32 heads

Speed:
Up to 362 sqmt/hr
METRO, a digital fabric printing machine addresses various market segments such as fashion apparels (Women's, Men's, and Kids clothing), home furnishings (Curtains, Bedsheets, Sofa Covers), etc. This digital fabric printing machine is used to print Shirts, Skirts, Scarves, and Sarees. METRO prints on Cotton, Viscose, Polyester, Polyamide, Silk, and Wool and is suited for the production of high-quality products as well as home decoration fabrics v.v...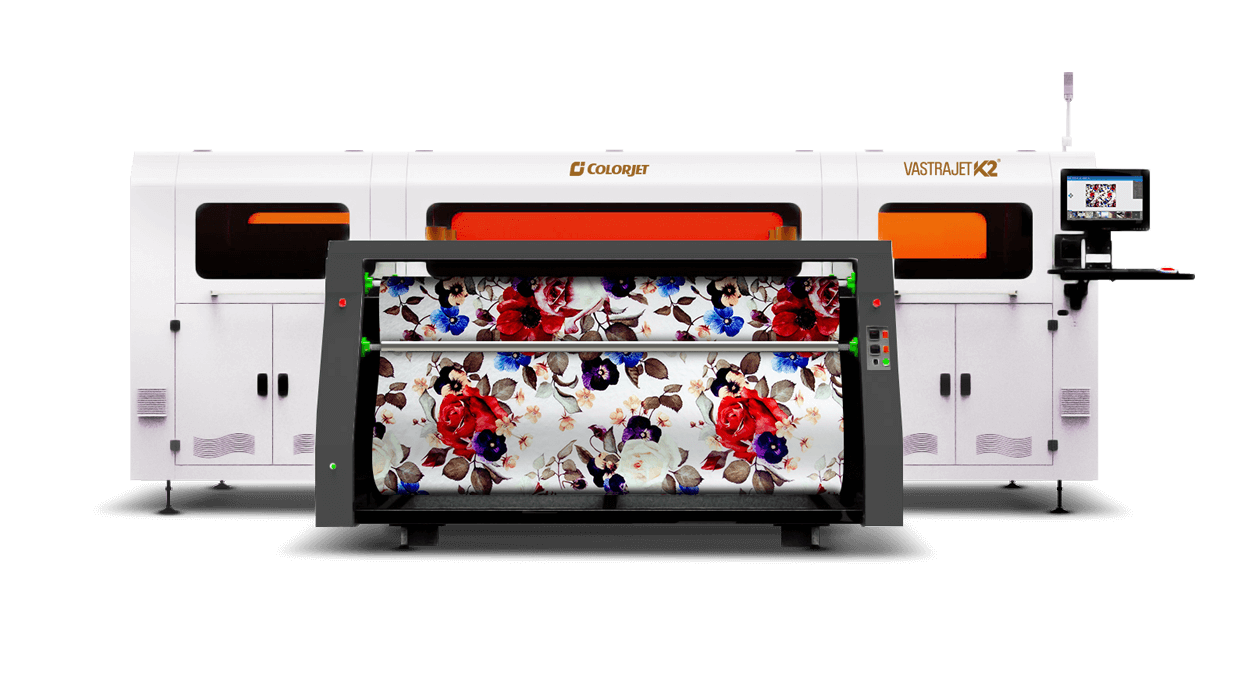 COLORJET VASTRAJET K2
Supports upto 8 colors and 32 Konica Minolta printheads
Speed:
Up to 269 sqmt/hr
Our latest digital fabric printer Vastrajet K2 is a great combination of high speed and high quality. It is the best printing solutions for businesses that want to experiment with different patterns like checks, stripes, geometric designs on fabrics and make them appealing without compromising the quality.
The machine delivers magnificent prints using ColorJet original inks available in the configuration of 8 Colors options and is equipped with 32 Industrial Grade Konica Minolta Print Heads. With the fastest speed upto 269 sqm/hr, Vastrajet K2 can seamlessly print 5000 sqm/day.
COLORJET VASTRAJET
Supports upto 8 colors and 16 heads
Speed:
Upto 161sqmt/hr
VASTRAJET is the go-to Textile Printing Machine for Fashion Industry Designers when it comes to creating unique, vibrant designs in the short runs. With less ink consumption and high production, VASTRAJET also adds value to the art of Embroidery.
This cotton printing machine also prints on most other types of fabrics, be it elastic or sheer fabrics, like Viscose, Polyester, Polyamide, Silk, Wool, etc. Apart from being used mostly as an apparels printing machine, this direct to fabric printer is also used for other applications like, Curtains, Scarf, Bed Sheets, Cushion Covers, etc.