HIGH

SPEED,

HIGH QUALITY DIGITAL TEXTILE PRINTER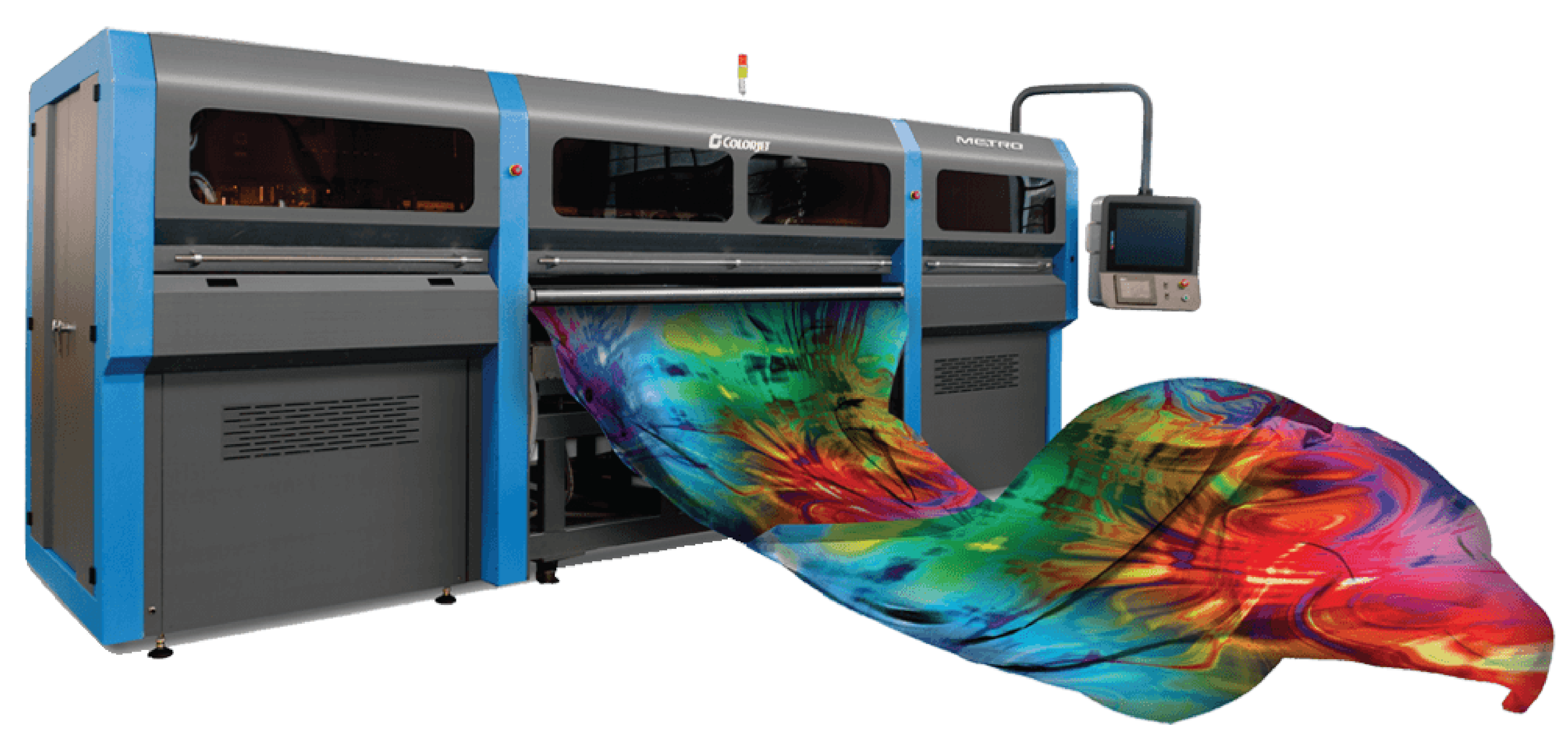 OVERVIEW
High Speed, High-Quality Digital Textile Printer
---
METRO is a truly advanced industrial grade 1.8 meters wide digital fabric printing machine, which fantastically incorporates the latest technology and efficient engineering to meet the ever-growing demands of the textile business. As a digital textile printing consultant, ColorJet offers this high-speed fabric printing machine that is compatible to work with all types of inks like reactive, acid, disperse, and pigment. This industrial textile printer weaves magic on a variety of fabrics, ranging from 0.1 mm to 30 mm including cotton, polyester, silk, viscose, wool, nylon, acetate, or any other blended fabric. This high-speed digital textile printing machine from Indian textile printing leaders, ColorJet provides comprehensive textile printing solutions.
FEATURES
METRO: FEATURES WITH AMAZING SPEED UPTO

362 SQMT/HR
---
The brilliance that is METRO is built on a rigid structure to support 6, 16 & 32 head combination for long service life and deliver high-quality prints with speeds reaching upwards of 362 sq. meters per hour. The independent fabric feed module comes with a spreader roll to help remove wrinkles if any. This high-speed digital textile printing machine has a dancing roll and a guide roll to feed fabric with even tension. This reactive printing machine is equipped with water jets and a brush roller to wash off excess ink and lint. The infrared dryer system incorporated in the Metro machine makes sure of efficient radiation for minimal dissipation of heat to surroundings. This industrial textile printer has an advanced degassing and de-bubbling feature that avoids head blockage during high-speed printing.
CONTROL SYSTEM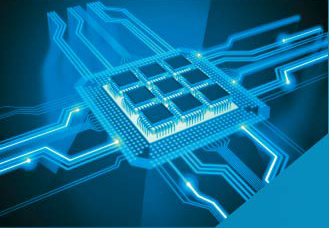 ENGINEERED FOR FLEXIBILITY AND CONVENIENT OPERATIONS, THE CONTROL SYSTEM DELIVERS PRECISION AND ACCURACY
3-Axis, P&D control system.
High-end embedded system with latest hardware technologies.
User Interface-High speed USB 3.0
Data transmission on fiber optics.
Support variable drops
Remote access control.
Supports upto 32 heads.
Real time speed meter
AIVC control
Independent conveyor control system
COLOR MANAGEMENT
Equipped with advanced color management engine and color processing tools.
Faster processing saves times and increases productivity.
User-friendly, easy to use color controls to handle colors.
Photo-realistic output.
Fully customized printer settings for enhanced print results.
Smoother gradations, vibrant colors for superior print quality.
Inbuilt ICC profiles for various media and print modes intelligent grey scale.
SPECIFICATION
METRO, from the house of ColorJet - Best Indian textile printing company works on the technology of Drop-on-demand, Piezoelectric Inkjet that prints up to the high quality of 600x2400 DPI with the option of up to 8 colors and up to 32 heads. It offers the convenience of varied file formats including JPEG, TIFF, BMP, PDF (RGB/CMYK). METRO, our high-speed fabric printing machine is preloaded with the ColorJet edition of NeoStampa software.
METRO

CONFIGURATION

H8803

H8166

H8329

Printing Technology

Drop-on-demand, Piezo Electric Inkjet

No. of Print Heads

Print Heads

Type

Industrial Grade Jetting Assemblies

Resolution

Height Adjustment

CleaningMethod

Pressure Purge and Wiping

Wetting Control

Inks

Types

Reactive/Disperse/Pigment/Acid

No of colors

Supply

10 Ltr, Bulk ink Supply System with inline degassing

Fabric

Types

Cotton,Viscose,Polyester,Polyamide,Silk,Wool

Max.Thickness

Max.Width

Roll Width

Fabric Drying System

Operating Interface

Printing Interface

RIP Software Supported

ErgoSoft / NeoStampa (Colorjet Editions)

File Format

JPEG, TIFF, BMP/PDF (RGB, CMYK)

Power Supply

220 V, 80 A Single/Three phase load distribution, 50Hz,

Operating Conditions

Temperature 18 to 28 C, Humidity: 35-80% RH ( Non-Condensing)

Printer Dimension / Net Weight

5300 mm x 1840 mm x 2450 mm (LxWxH) / 4300 Kg. Approx.

Dryer Dimension / Net Weight

2560 mm x 1500 mm x 1350 mm (LxWxH) / 500 Kg. Approx.

Feeder Dimension / Net Weight

2350 mm x 800 mm x 1210 mm (LxWxH) / 617 Kg. Approx.

Speed In Sq. Meter/Hrs)

Print DPI

Passes

H8803

H8166

H8329

Mode 1

Mode 2

Mode 3

Mode 4

Mode 5

Mode 6

Mode 7

Mode 8

Mode 9

Mode 10

Mode 11
APPLICATIONS
METRO, a digital fabric printing machine addresses various market segments such as fashion apparels (Women's, Men's, and Kids clothing), home furnishings (Curtains, Bedsheets, Sofa Covers), etc. This digital fabric printing machine is used to print Shirts, Skirts, Scarves, and Sarees. METRO prints on Cotton, Viscose, Polyester, Polyamide, Silk, and Wool and is suited for the production of high-quality products as well as home decoration fabrics.