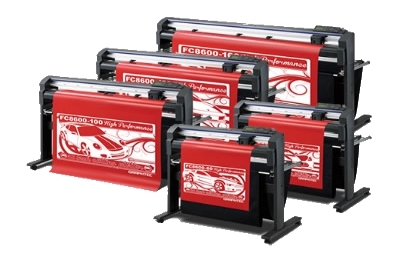 Máy cắt vẽ
Dòng FC8600
FC8600-60/-75/-100/-130/-160
Máy cắt vật liệu cuộn chất lượng cao
Cải tiến chức năng cho năng suất cao hơn
Cải tiến ARMS 5.0 để cắt với độ chính xác cao
Cải tiến phần mềm ứng dụng
Tăng cường hơn nữa các chức năng mới có tính sáng tạo để tăng tính khả dụng
Main Features
Best performing Cutter in its class
FC8600 series premiere cutting plotter providing higher productivity and greater ease of use
Fastest cutting speed in its class
1485 mm/s maximum cutting speed for the higher productivity.
Highest cutting force in its class
5.88 N (600 gf) maximum cutting force for a wide variety of applications. Expands the range of
possible cutting media such as thick film.
Reliable long-length tracking
Guaranteed 15m tracking and accuracy. (*1)
Includes basket and push rollers with 3 different pressure settings (*2) to provide a more stable media feed and to support a wider range of media.
*1: Operated with Graphtec specified media and conditions.
*2: The center push rollers have 3 pressure settings, the end push rollers have two pressure settings.
Five sizes to match all requirements
The series includes cutting widths of 61 cm (24 in.) to 162 cm (64 in.).

---
Expand the range of possible cutting applications
Window display
(Indoor signage)
Vehicle aftermarket
(Tint car windows, Protection film)
Custom clothing
(Heat transfer)
Engraving / Monument
(Sandblast resist rubber)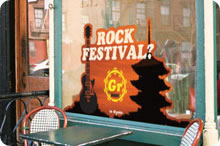 Window display with graphics
(Print & Cut in large size)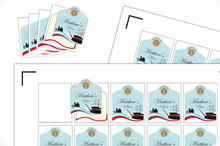 Labels/Stickers 
(Print & Cut in small size)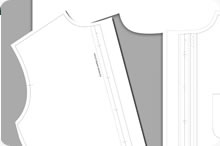 Apparel pattern paper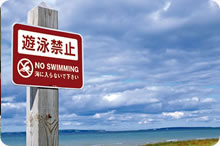 Signboard
(Outdoor signage)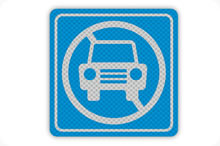 Traffic sign
(High-intensity reflective film)
Vehicle decoration/restyling
---
Enhanced functions for higher productivity
The enhanced features improve your work efficiency and increases productivity.
Copy with ARMS
It supports the copying of the cutting data including the ARMS control command for making multiple copies of the downloaded data. This allows multiple copies to be created without a PC, significantly improving work efficiency. The media can be also separated by each row with the cross cutter when the cross cut function is enabled. It provides high-productivity and highprecision print & cut.
---
Built-in network interface
The USB 2.0 (High Speed), RS-232C and Ethernet (10BASE-T/100BASE-TX) are built in as standard. Multiple interfaces enable various connections such as a single PC to single plotter and multiple PCs to multiple plotters. The Ethernet connection also allows sharing of the cutter over a network.
---
Perforation Cutting
Perforation cutting is performed by controlling the cutting force instead of blade up/down movements, increasing throughput. This is perfect for cutting separation lines for tearing out labels, fold lines for POP signs, and others.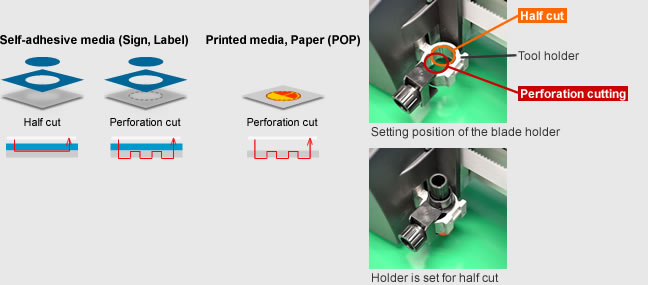 ---
Auto-paneling
Auto-paneling is a new feature that automatically splits long-length jobs into smaller pages that are cut sequentially but without any gaps. The result is a seamless, long-length finished job. Media movement is limited to the smaller page being cut, improving accuracy and tracking.
---
Intuitive operation
Settings can be easily set up using the large 3-inch LCD and tactile control panel. It is icon driven and supports multiple languages.
---
Dual configuration
Save two (2) user settings with eight (8) condition settings for each user. A fast access key allows quick switching between users. One cutter can be shared by multiple users or for multiple purposes.
---
2 tools configuration for cutting & plotting (Option)
It holds both a pen for plotting and a blade for perforated cutting. The tool is automatically switched for cutting and plotting as needed.
---
ARMS (Advanced Registration Mark Sensing system) to fifth generation
Enhanced ARMS, improved precision cutting and productivity in Print & Cut application

Auto mark detection 
The first registration mark is automatically detected within a wide search area; this eliminates the need to manually move the sensor near the registration mark position. Subsequent marks are automatically located which improves the operation of the registration mark searching.

Expanded cutting area 
The new ARMS 5.0 expands the cutting area to include the area outside the registration marks. This increases the production efficiency by reducing media waste.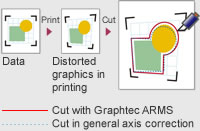 4-point axis alignment
This feature compensates for any direction on the X-axis and Y-axis using sophisticated algorithms. This leads to more accurate registration and improves the reliability and quality of Print & Cut.
Multiple-mark compensation
When the design is printed with the matrix copy function, the action of reading the marks and contour cutting is repeated for each copy. It significantly improve productivity for Print & Cut.
* This function is available when the Graphtec Studio, Graphtec Pro Studio, Cutting Master 2/3/4 software is used.
Segment area compensation 
A 4-point axis alignment is performed for each segmented area.
In Normal Mode, this is performed by reading the marks in the middle of the feeding direction for the entire graphic and then cutting the entire graphic, providing high-precision alignment for long length Print & Cut applications.
In the new Sequential Mode, contour cutting is performed sequentially in each segmented area. Media movement is limited to the smaller area being cut, improving accuracy and tracking for heavier media or media that has been laminated.
*  Normal mode is available when Graphtec Studio, Graphtec Pro Studio, Cutting Master 2/3/4, or Plotter Controller software is used.
*  Sequential mode is available when Graphtec Studio (ver. 2.1.200 or later) or Cutting Master 3 (ver. 2.1.211 or later) is used.
*  This function is available in firmware version 2.10 or later.
Auto sensitivity adjust
The sensitivity of the registration mark sensor is automatically set by measuring the reflective level of the mark and the background of the actual media. The mark can be detected when the colour of the mark has a reasonable contrast against the background. For example, a white mark can also be detected on a coloured background.
ISM (Intelligent Scan Mode) 
The ISM incorporates a new scanning algorithm that not only expands the cutting range of compatible media, but also reduces scan times and increases mark scanning success.  Registration marks are also detectable on colored media and textured media, such as glossy laminated materials that were difficult using the conventional method.
*  Media must be within the specification in range.  Marks may not be detected due to poor print quality or media surface.
*  This function is available in firmware version 2.10 or later.
Supports ARMS commands
The special command for controlling the registration mark sensing system (ARMS) is also supported. The setting parameter for ARMS can be set from the PC using the software.
---
Improved application software
Including improved design application software (Graphtec Pro Studio) and plug-in software for Illustrator and CorelDRAW (Cutting Master 4)
Design application software
Graphtec Pro Studio / Graphtec Pro Studio Plus 
Easy-to-use application software for creating original designs. It has enhanced functions such as auto-shapes, shading, and editing functions. It can also configure the cutting conditions and other settings on the plotter. Importing of EPS, Ai, CMX, and PDF file types are supported. Graphics created with other popular design software can be imported into the software.
Show Details 
< Supported OS (*) >
Windows 10 / 8.1 / 8 / 7
Plug-in software for Illustrator & CorelDRAW
Cutting Master 4 
Cutting Master 4 is Graphtec plug-in software for Adobe Illustrator and CorelDRAW Graphics Suite. It sends cut data to the plotter and includes a variety of functions such as: preview, registration mark creation, tool conditions, cut job settings and more. Cutting Master 4 is easy to use and enables you to get the best performance from your plotter.
Show Details
< Supported OS (*) >
Windows 10 / 8.1 / 8 / 7
Mac OS X 10.7 to 10.11 / macOS 10.12 (Sierra)
< Supported software (*) >
Illustrator : 
CC2017/CC2015.3/CC2015/CC2014/CC/CS6/CS5/CS4 (Supporting CS4 is the only Windows OS), 
CorelDRAW:
Graphics Suite X8/X7/X6/X5/X4
Plotter control software
Plotter Controller
This software can control various settings of the FC8600 from a PC, improving work and operating efficiency. This controller can be started from the plotter driver when the print operation is executed by the Print menu of the application software. It can be run concurrently with the design software so the design and cutter control windows are open to smoothly run a series of tasks from image design to cutting media.
< Main Features >
- Configuring the cutting conditions
- Executing the test cut
- Setting the parameter for the ARMS and executing the ARMS functions
- Setting the rotation of the data (to match the direction of loaded media)
- Moving the tool position
- Setting the origin of the plotter
- Operation with the short-cut keys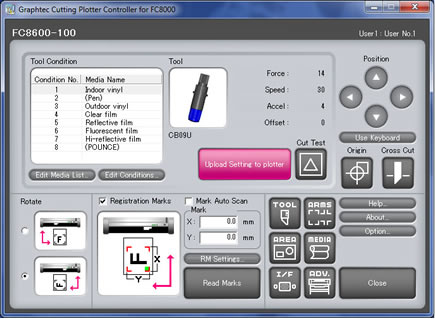 < Supported OS (*) >:Windows 10/8.1/8/7/Vista